HOME SIDING IN ELIZABETHTOWN, PA AND SURROUNDING AREAS
Newly installed home siding could add value to your home, increase your property's curb appeal, and protect your investment. As a locally owned and operated contractor, Brubaker Bros. LLC believes that you should have a home of which you can be proud, and we're happy to discuss the siding materials that are suited to your tastes and your home's facade.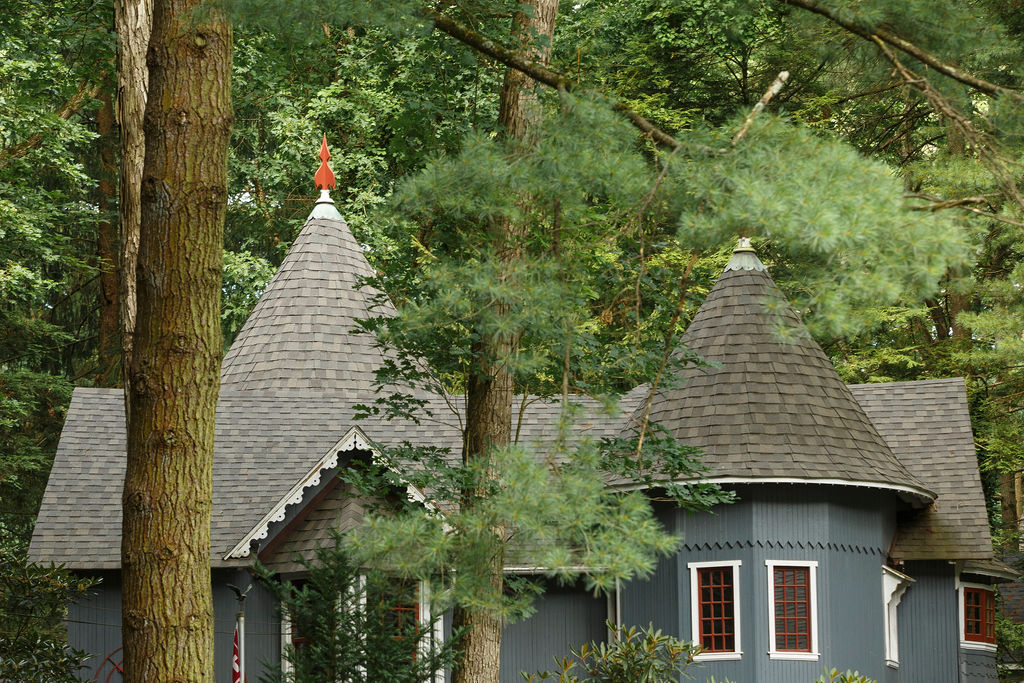 Our owner has more than 35 years of experience in the construction industry, and we'll take the time to listen to the features you're interested in. We can easily install high-end materials that are aesthetically pleasing. We also offer products that are designed for cost-effective protection, and we can provide you with detailed information about materials that may add insulation to your home's exterior walls, potentially lowering your utility bills.
When you work with the helpful staff at Brubaker Bros. LLC, we'll prepare a written estimate that highlights the labor and materials that are needed for your job. After your new siding is installed, we'll perform a complete cleanup. Contact us if you'd like to learn more about the benefits of Elizabethtown, PA, home siding.
Specializing in residential and commercial siding installation, Brubaker Bros. LLC is committed to providing quality siding to customers in Elizabethtown, PA and Surrounding Areas and Counties. Whether you're looking to enhance the look of your house, increase the resale value of your business, or make your property more equipped to handle the harshest of weather, our qualified and dedicated contractors will help you figure out the best siding option to fit your needs and budget.
OPTIONS GALORE
We offer siding installation in a wide variety of styles, colors, and materials, including:
Aluminum
Brick
Stone
Vinyl
We also install and repair Soffit and fascia.
When you hire us, you can expect quality workmanship and educated, courteous contractors who will be more than happy to answer your questions along the way. To learn more about our siding installation services or to schedule an estimate for your home or business, call us today.
Storm damage, improper installation, and years of wear and tear can leave your siding in need of repairs. So if you're looking for a reliable team in Elizabethtown, PA and Surrounding Areas and Counties to fix your broken siding, you can turn to Brubaker Bros. LLC for help. We offer dependable siding repair services for home and business owners alike, and we're ready to show you what sets our team apart.
AT YOUR SERVICE
At Brubaker Bros. LLC, we approach each and every job we undertake with precision and care. We take the time to offer thorough repair services designed to get your siding looking like new. Because we value our customers, we go out of our way to exceed expectations, no matter the size or scope of the job at hand. And we pledge to use only quality materials so that you get the peace of mind you deserve.
If you need affordable siding repair work, our team is at your service. Call us today for more information or to request an estimate for your home or business.
Brubaker Bros, LLC is an extremely reliable company. Their work is impeccable whether it is roofing, siding or gutters. As a Realtor, I have referred them to many clients who have all been very satisfied with their work ethic and process. They always pick up the phone when called or get right back to you, so you are never left wondering. As a client, I have never had to wait long for service, and I am always greeted with a friendly voice on the phone and a smile in person. This is a company you want to hire!
I have used Brubaker Brothers for several of our home and business projects throughout the years. The entire team is very knowledgeable, professional, honest and they do amazing work. We have referred them to many of our friends, family and clients who have all been very pleased with their experience with Brubaker Brothers. I highly recommend their services to anyone.
Brubaker Brothers is the best price for the best job of any roofer in the Lancaster/Lebanon County areas 100%. They are prompt, professional, clean up after themselves and always deliver a superior result. I have used them for over 20 years for my home, my vacation homes and my office. I even had them do a job for me in Delaware ! I wholeheartedly recommend them to everyone.
They recently put a new roof on our house and we are very satisfied. We have a very complicated roof with more than 20 skylights and multiple roofing materials. During the period of getting an estimate they communicated with us very reliably and actively and actually went up on the roof multiple times to obtain an accurate estimate. They told us that certain parts of our roof really don't need to be replaced for several more years, which was a relief to us.
As a realtor representing buyers and sellers daily, Brubaker Bros has always treated me like I was their only customer! Isn't that what we always hope for when working with professionals? Anytime I need a quote, an assessment, or repair, Brubaker Bros is ALWAYS the one to come to my rescue. In my particular situations, I usually need them to get to the property ASAP, and that they ALWAYS do! They have saved me so many deals I wouldn't even know where to start. Many of my sellers have used them for repairs that were requested by the buyers, and my buyers have also used their company for full roof replacement. I always receive GREAT FEEDBACK from my clients who hire them for the work. They're prices are very competitive and their work is top notch! I HIGHLY RECOMMEND Burbaker Bros for all of your homes exterior needs.
I had the privilege of using Brubaker Bros. LLC roofing after A storm blew several of my shingles off my roof. They were able to stop by the next day and repair my roof damage.
Where do I start, I own a historical barn in Elizabethtown. Three stories high and five bays wide. The barns foundation was being threatening by water run off, due to rusted and poorly functioning spouting. Brubaker Brothers was able to come within days and replace the barns water spouts. The job was done with care and professionalism. The team was clean and efficient. The industrial size spouting has saved this time capsule. Thanks again.